South Asian Law & Economics Review
South Asian Law & Economics Review is an Annual e-Journal of Law & Economics bearing ISSN: 2581-6535. The Journal covers contemporary issues of Law & Economics and is not limited to any specific topic or subject.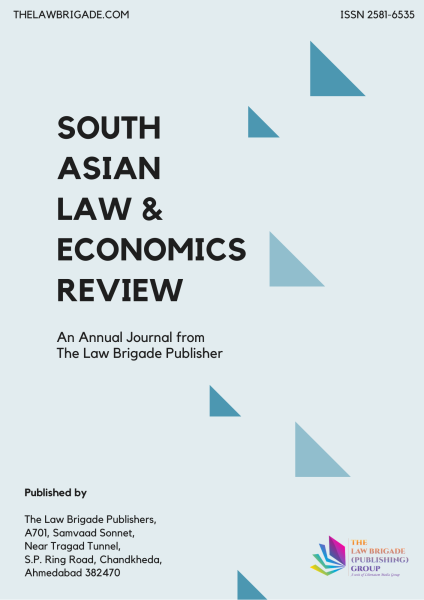 h-index based on Citations
Archive of South Asian Law & Economics Review
The main aim of any business organisation is to create or generate profits, and they will work hard so crazy to earn more and to increase their demand in the society, to earn high reputation and all. The best way to fly the flag in the business set up is to attract consumers or customers,
Read Article»
The Classical economists were prudently and holistically of the view that the only objective of taxation was to raise government revenue. However, with the changes in circumstances, philosophies and ideologies, the aim of taxes has changed, as they affect consumption, production and distribution with a view to ensuring the availability of social welfare through the
Read Article»
India a well-known country of ethnic society whereby sharing a common and distinct culture, religion, language or like presents endless varieties of physical pattern and social behaviour. Being a biggest democracy in the world, the representation of every group of people irrespective of religion, race, caste and sex have been ensured by the Indian constitution.
Read Article»